- Hurricane Gonzalo
From: DearMissMermaid at aol.com
Date: Mon, 13 Oct 2014 16:08:38 -0400
Hurricane Gonzalo looks like Alaska bearing down on the teeny tiny islands. Well, he's not a hurricane yet, but he will be soon enough.
From a boater in the BVI:
Begad!!!!! Yikes this one is bearing down on us, time to batten down the hatches!!! Talked to a boater who says he is securing everything onboard prepping the sailboat! That means solar panels down, Bimini down, jib wrapped tight with extra rope, boom down & tied securely and anything loose inside the boat is put on the floor securely stowed. A huge job! Everyone shutter up, tie down, secure anything that could fly or become loose, provision up, batteries, water, non perishables, and don't forget the rum! Use for medicinal purposes only! (It calms the nerves during a storm...)
Wet and Windy Regards,
Dear Miss Mermaid
---
- Tropical Storm Gonzalo
From: DearMissMermaid at aol.com
Date: Mon, 13 Oct 2014 09:39:47 -0400
Sneaky Gonzalo formed Sunday afternoon.
Hurricane watches and tropical storm warnings have been issued for Puerto Rico, Vieques, Culebra, the U.S. Virgin Islands, and the British Virgin Islands. Tropical storm warnings are also in effect for islands as far south as Guadeloupe in the Lesser Antilles.
Beware! Up to 12 inches of rain could cause flash flooding and mudslides. He could very well be up to hurricane strength soon.
Gonzalo is moving toward the west at 10 to 15 mph, and is expected to steadily gain strength over the next few days.
Gonzalo will spread showers with winds of tropical storm force across the Leeward Islands Monday, then into the Virgin Islands and Puerto Rico later Monday into Tuesday.
Swells generated by Gonzalo will lead to dangerous surf and rip currents along area beaches, as well.
Time to stock up on Rum, candles, canned goods, batteries and heavy duty garbage bags to protect sensitive electronics and personal effects. You should already have these things on hand, but we all know that in the islands, folks like to wait until the very last minute.
Remember employees want to go home and stores may close up unexpectedly.
Wind and water can often stealthily find ways into your boat and home when you least expect it, so a good supply of big heavy duty garbage bags to protect your stuff can be so handy.
If your boat isn't in a hurricane hole, heaven help you, do all you can to secure it where it is and say your prayers.
Warm and Gloomy Regards,
Dear Miss Mermaid
---
- rain, no sunny, no it is rain... oh now sun but rain looks close
From: da Wayward Sailor <dawaywardsailor at gmail.com>
Date: Thu, 25 Sep 2014 08:37:41 -0400
Going to be one of those days..... 50 to 90% chance of rain showers for today and through the weekend.  Monday is forecast to be clear then more showers building. 
Well, we did need some rain but with it comes the mosquitoes and their growing problem.  Always, keep something on your skin to protect from them.  Lots of people down with illnesses from the daytime fliers and the sunrise and sunset group are far worst with the rains.
Was going to make a run into Road Town today but may put it off as the radar shows many many many showers heading our way this AM, some with very active elements, thunder boomies in the distance.

--
later
da Wayward Sailor
 

---
- Talk Like A Pirate Day
From: DearMissMermaid at aol.com
Date: Fri, 19 Sep 2014 22:08:52 -0400
Argh matey!
Today is talk like a pirate day you old skallywag rum swilling bilge rats. If youse don't be talking like a pirate, you might as well walk me plank and sleep with the smelly old fishes.
Put some jolly in your roger and talk like a pirate!
---
- Talk Like A Pirate Day
From: DearMissMermaid at aol.com
Date: Fri, 19 Sep 2014 21:55:55 -0400
Argh matey!
Today is talk like a pirate day you old skallywag rum swilling bilge rats. If youse don't be talking like a pirate, you might as well walk me plank and sleep with the smelly old fishes.
Put some jolly in your roger and talk like a pirate!
---
- Rain showers as TROPWAVE passes
From: da Wayward Sailor <dawaywardsailor at gmail.com>
Date: Wed, 3 Sep 2014 07:44:11 -0400
Forecasters indicate we should have a higher chance of some rain showers over the remainder of the week.
Light winds of about 8 kts with seas under 4 feet in the Sir Francis Drake Channel.  Mostly sunny sky with some rain showing up north of us on Radar but looks like it will stay north for a bit this AM.  Had just a very light couple of showers last evening with a great night over all.  No other major weather events for the next couple of days according to present forecast. 

--
later
da Wayward Sailor
 

---
- UP Date
From: da Wayward Sailor <dawaywardsailor at gmail.com>
Date: Wed, 27 Aug 2014 16:52:12 -0400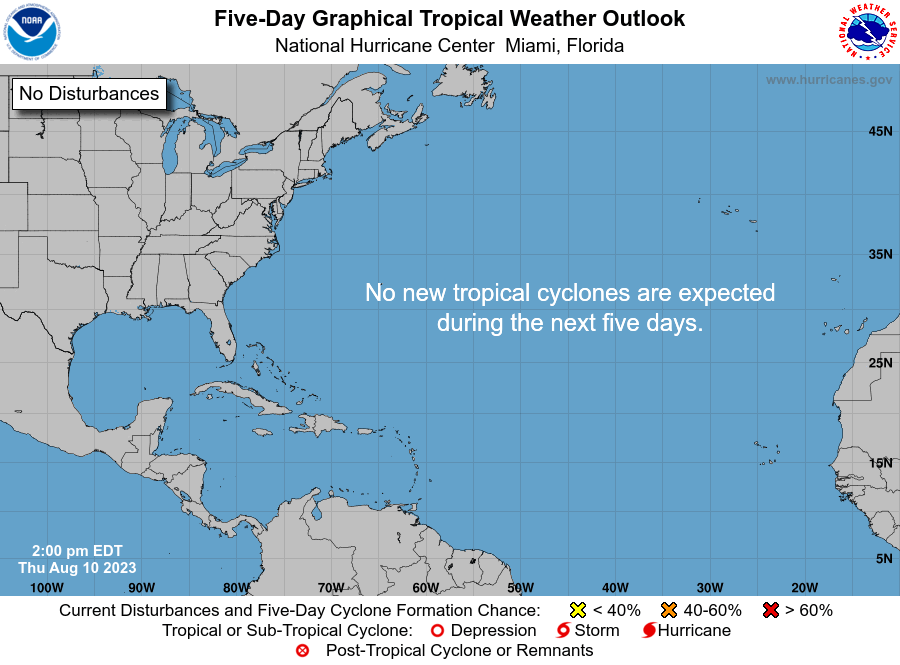 ​This is for a storm that is Just Off Africa and already has a 30 to 50% chance of becoming a Tropical Cyclone in 5 days.​
​
It is the strongest wave moving off Africa so far this season.  We all need to keep an eye on this one for sure​

--

later
da Wayward Sailor
 

---
- Hot and windy with dust
From: da Wayward Sailor <dawaywardsailor at gmail.com>
Date: Wed, 27 Aug 2014 12:49:51 -0400
WOW the airport is reporting 90 F with a heat Index of 105 and winds at 16 MPH with winds expected to be as high as 30 mph over the next few days.  Radar shows a few small rain cells moving toward us but chance of seeing something is only 20% today and tonight but 60% Thursday then 40 to 50% over the weekend with those increased winds.  Invest 97L has lost its name but a mob of heavy weather still shows up on radar and sat's so these winds could turn into something as they get close or past us. 
Meanwhile we have Invest 98L up in the Gulf and tracks have it visiting either south Texas or Mexico as bad weather but probably not a Major Storm.
Today as I looked out across the Sir Francis Drake channel I had a hard time making out the islands due to haze.  Checked the sat photos and Yes we have dust once again.  Not a thick and wide layer but none the less we have it over us in a narrow band for now but it looks to grow.  We still have large gaps between us and the never ending line of puff balls now coming off Africa.  BUT... it could help.
stay safe

--
later
da Wayward Sailor
 

---
- Bright and sunny AM ...But....
From: da Wayward Sailor <dawaywardsailor at gmail.com>
Date: Mon, 25 Aug 2014 09:04:15 -0400
Great looking AM today as was most of a Sunny Sunday.  Even had the opportunity to get off the boat to hike about the Eastern part of the island over to Beef Island for a nice brunch at Loose Mongoose then back making it a nice change from the boat.
While the road construction detour is still in place, most traffic on Sunday was noted to bypass it and go direct to the Airport area.  Not 2-way in many places but it can and was done but when workers return Monday it will probably be enforced.  Work is not due to the passing storm but on going infrastructure improvements... which means it could last for years if not decades  IE Hospital....
A wave will move through the islands as early as Tuesday through Wednesday bringing marginally higher winds and seas with increased chances of Thunder Storms.  Winds up to 30 Mph are forecast by several services on Tuesday / Wed and seas of up to 7 feet are forecast for the period between Wed night and the weekend.  This seems a bit high to me but we should not be too surprised since the area around us now is without the dust layer overcap and the counter winds are not doing their thing for the next several days or possibly week.
the But...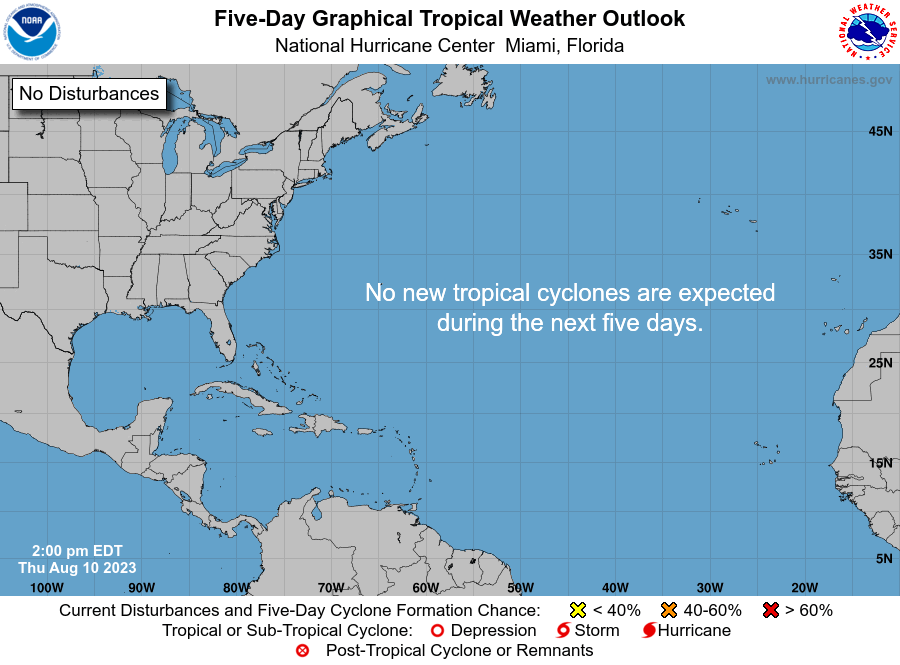 This one Invest 97L is forecast to  visit us possibly late in the weekend or early next week.  It is presently in an area with higher Dry Dust which will help keep it from gaining as much power as it could and we hope it is enough as it will also run out of this area before it possibly reaches us.  Remember the last one made TS just after passing us...
Two other waves are behind this one and an 1008 Low still over Africa could make its wet appearance in a week or so.  Active is an understatement for the systems rolling off Africa for the upcoming weeks.
Several readers have requested Bar readings... well Barometers give uncorrected readings and can be misleading.  Best to use those corrected at major sites but even many you normally get are actually uncorrected anyway.  Here on the boat my reading is 1011.8 which is the same report as I received from a HF station on St John this AM.  Normally they are a bit different as I am at sea level and they are a bit higher overlooking Coral Bay.  These readings are a bit lower than the present weather would indicate but are very indicative of what forecast show is going to be heading our way within 48 hours which is one advantage of keeping a watch on the BAR even if it is not corrected... it will still show a trend in pressure which is very useful. 
Stay informed and say safe.

--
later
da Wayward Sailor
 

---
- gloomy
From: DearMissMermaid at aol.com
Date: Sat, 23 Aug 2014 10:53:43 -0400 (EDT)
Windy, dark, cloudy at nearly noon.
Warm and Windy Regards,
DearMissMermaid.com
---
- That is da Sun
From: da Wayward Sailor <dawaywardsailor at gmail.com>
Date: Sat, 23 Aug 2014 10:34:21 -0400
Well I hope most of you got your cisterns all topped up as I got my water tanks filled.  I even had some excess I collected in extra containers I had around for some clean ups I plan over the next day or so.  But even if you didn't fill up, you will probably have another chance coming soon.
One wave out about 45 west runs from about 25 North to 10 North and could be visiting us by mid week maybe as early as Tuesday and run through Thursday.  Forecast for winds to be back up in the 17 to 23 knots area with seas running 5 to 6 feet. At this time rain chances are not very great but with the diminished dry air and lower dust with reduced shear winds this wave could grow faster than our recently departed wave.  Many forecasters are looking a very large Low still over Africa that will move over to the Atlantic in the next few days.  This one appears to have many characteristics of one that could become a named storm early in its life cycle.  It needs to be watched until it shows its colors.
It appears from East End that other than a few problems with excess rain and minor wind damage, most of us did OK.  Roads here appear to be near normal this AM but I think I'll just put off my long walks until maybe Sunday when we should get lots of Sun and low chance of rain.  Not that I object to a bit of a shower while I hike around the island, it keeps me cool.
Got a message from Al in West End that they got lots of rain and the light show was great to watch over toward the USVI.  Loved to the photos but don't have time to get them cut to size to post this AM.  Info from St John on the radio this AM indicated they had 3 inches on the South side of the island and reports of 4 on the North face.  I'm not a fan of watching lightning....  not while I'm on a boat!!!!!
--
later
da Wayward Sailor
 

---
- Drip drop plip plop
From: DearMissMermaid at aol.com
Date: Sat, 23 Aug 2014 00:47:18 -0400 (EDT)
Dark clouds, disturbed weather, flash flood warnings. The seas are rough, the heavens are crying.
The BVI lost a beloved soul recently. Gary Roy was found deceased in his home. If you've ever partied in the BVI then chances are you knew, met or saw Gary, known for his trademark mustache and happy smile. He tirelessly worked as a food and beverage manager for many popular watering holes including Pussers, Foxy's, Bananakeet, Jolly Roger, Myetts,and Peg Legs. Gary was a happy energetic person who put his heart and soul into his work. He was always a can-do person who could keep his cool under the most trying chaotic situations. He was a shining example of the ideal manager.
I first met him in the late 80's and he became a treasured friend that often told me the most hilarious stories. He could make such funny faces, especially when he imitated something bizarre. I (like so many) could tell you hundreds of wonderful fabulous stories about Gary. He was always quick with a smile, very accommodating and sincerely loved his work, his friends and his adventurous life.
Wet and Sad Regards,
Dear Miss Mermaid
---
- X marks the spot!
From: DearMissMermaid at aol.com
Date: Thu, 21 Aug 2014 23:28:47 -0400 (EDT)
X marks the spot!
The next storm or buried treasure? Time to make your boats safe and stock up on rum...
just in case!
~~~~~~~~~~~~~~~~
Years back on a super hot summer day, we were in a grocery store adjacent to a hospital on a certain island, I shall leave unnamed (but many of you may figure it out anyhow). We kept bumping into zombies. People that had glazed over eyes, shuffling up and down the aisles. They had no carts, no hand baskets.
It was crazy! The store was crowded with these non-shoppers. We had a heck of a time trying to assemble our groceries because these people staring far off into space were dragging their feet, blocking shoppers. Some of them just stood motionless in the narrow aisles staring with a faraway look.
At a waterfront bar that evening, we mentioned this to other islanders, about the strange zombies crowding up the grocery store. Someone burst out laughing and said "Oh the flight deck lost their air conditioning again."
It was explained to us that the "flight deck" was the nickname for the top floor of the nearby hospital where they kept the mental patients.
The hospital didn't have air conditioning when it was first built, but people on the top floor mental ward would occasionally fling themselves out the open windows, hence the "flight deck" nickname. At some point, it was decided to air condition that ward so the windows could be kept closed and presumably the patients would be safer.
When the air conditioning broke on a super hot day, they drugged up the patients so they wouldn't resist, then deposited them in the nearby air conditioned grocery store to stay cool while they worked on repairing their air conditioning.
The story made sense, we had surely seen the zombie-like people that were not shopping, just creating havoc in the narrow aisles.
I have no idea if this was true or not, but it sure made a great story and the bar was a lively spot as we laughed and giggled about the absurdity of it all.
Warm and Goofy Regards,
Dear Miss Mermaid
---
- What is your guess?????
From: da Wayward Sailor <dawaywardsailor at gmail.com>
Date: Thu, 21 Aug 2014 12:50:47 -0400
Well all last evening and earlier today all forecast were for this invest 96L to run under us with us getting winds in the upper 20's and seas 7 to 11 feet.  How as us noon we see this.
​The most recent plots once again place us about dead  of the estimates........  It does not appear the local forecast have been updated yet..... but the BVI does have a small craft warning in place from today until​ Saturday night.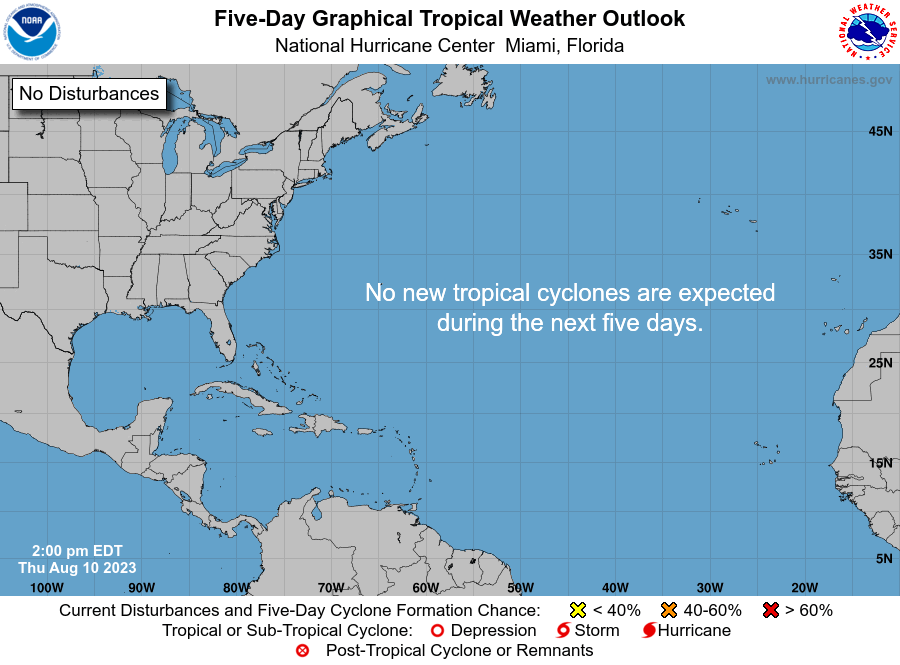 ​Chance of formation in 48 hours is 50% and ​70% in 5 days but without regard to formation of a TS, Gusty winds and heavy rains are most probably over the Virgin Islands Friday and Saturday.  The dry /air  Sahara dust, is no longer present and the shear winds have also reduced AND the water is far warmer once this thing crossed the lower islands.  Still no one has a good idea how much it will strengthen but it will and everyone needs to keep track of the developments.
As I was coming back from Road Town in a Bus I asked the driver if he was ready for the rain and winds on Friday... he and no one else on the bus had any idea invest 96L or any significant weather event was possible if not probably for the next 48 hours.  This I have found over the past 5 years to be very typical of the area.  Few people pay any attention to weather matters until they start to occur.
--

later
da Wayward Sailor
 

hen
---
- Time to consider actions
From: da Wayward Sailor <dawaywardsailor at gmail.com>
Date: Wed, 20 Aug 2014 08:30:06 -0400
Last evening the forecast for area over the coming weekend took a decided move toward the unpleasant.
WindGURU for the BVI now shows a forecast of winds between 21 and 27 knots with gust between 22 and 33 knots with possibility of higher within squall's.  Those are about my limit for sitting on my rear and getting about doing some higher level prep here on da boat.
Meet Invest 96L which appearance caused these increased forecast.
While most plots place this potential TS below the BVI we will be once again on the North East side where the most adverse weather normally occurs.  How close it gets to us from the South will be a huge factor in what we will see.  We may not know more until Thursday mid day on the most likely paths and impact to the BVI.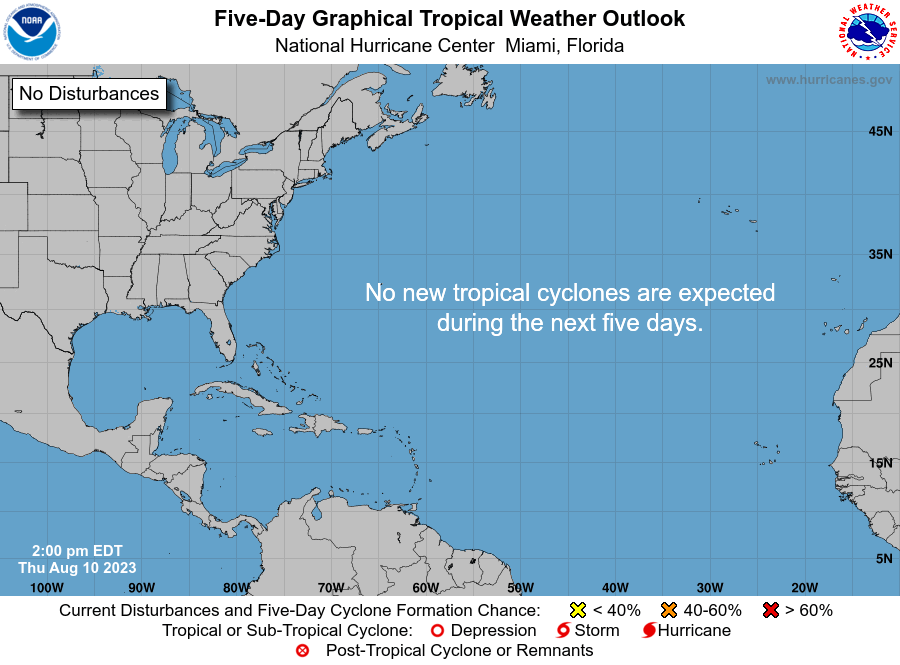 Just behind 96L is another potential weather event which should reach a few days later than 96L.  We are looking at a high potential for increased local winds and seas with increased chances of heaver rain and a potential for squalls passing over the area.  At this time No Local advisories are in effect.  This could change by tonight.
About mid day on the 19th a series of Thunder Storms moved over the southern off shore area of the BVI and some rain was observed over several of the islands.  The Thunder was pronounced as where I was located it was rather clear and I was in a good bit of sunshine but I did get some stray raindrops on and off over the afternoon and night.  Early this AM we did have a shower pass over and the dark clouds persisted for some time.  Looks like we should get nice sun for at least part of today but I would think by Thursday we will see mostly cloudy sky with some rain.  Friday could be more of a handful.  Keep aware of what is going on locally.

--
later
da Wayward Sailor
 

---
- Two systems moving our way
From: da Wayward Sailor <dawaywardsailor at gmail.com>
Date: Tue, 19 Aug 2014 11:01:13 -0400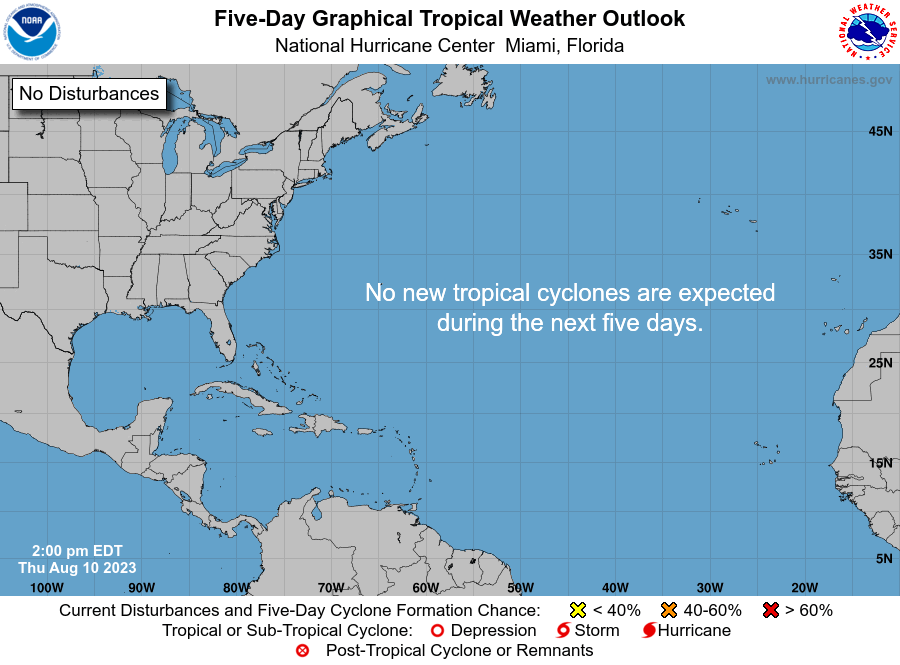 ​These two systems are still a good distance from us now and in areas that we hope will hinder development but we do need to keep a close watch as the near BVI conditions could provide a better area for them to develop as they draw near.  Both are given an under 30% chance of development in next 5 days.
​
​We will be getting some increased winds and higher seas starting Thursday from the first wave which should provide more rain chances but as always things can change from forecast and all should maintain a close watch of weather conditions locally.
We did have a few showers over night but today has started out as a very nice bright day with a NE breeze that feels very nice.  Well I'm off to the store for some things to cook... thinking about "unstuffed cabbage"  MMmmmm  I hope. 

--

---
- Mix of sun and clouds with hazy conditions.
From: da Wayward Sailor <dawaywardsailor at gmail.com>
Date: Thu, 14 Aug 2014 09:13:37 -0400
94 L is no more but we will see what is left of it over the weekend in the form of increased clouds, a bit higher winds in the mid 20's and increased chances of rain.  That is much better than what it looked like  days ago.
NWS reports:
A TROPICAL WAVE MOVING ACROSS THE W CARIBBEAN WILL
 MOVE W OF THE AREA EARLY THU. A SECOND TROPICAL WAVE E OF THE
 AREA WILL ENTER THE TROPICAL N ATLC WATERS FRI...THE EASTERN
 CARIBBEAN SAT...THE CENTRAL CARIBBEAN SUN...AND THE WESTERN
 CARIBBEAN MON. EXPECT INCREASING WINDS...BUILDING SEAS AND
 UNSTABLE WEATHER CONDITIONS WITH THE WAVE PASSAGE.

We have lots of haze, the islands across the Sir Francis Drake Channel have no detail to them more like darker cutouts.  This is due to increased moisture and the dust from Africa.  This is also one of the major factors in us not having 94L become a TS.  This factor and the increased shear winds to the south east toward Africa are causing most of the blobs moving off Africa to fall apart before they can be a problem for us.
We should have a good chance of rain Saturday but local forecast show only minor amounts with increased winds which will probably dry it out before it can do much good.  Hope I get some into my water tanks when it comes by.
Otherwise it look like safe weather for the next 5 or more days.

--
later
da Wayward Sailor
 

---
- Invest94L
From: da Wayward Sailor <dawaywardsailor at gmail.com>
Date: Mon, 11 Aug 2014 09:35:15 -0400
Here is the plot of 94L at this time.  Like most at this point it is all over the place with me about center, LOL.  Only time will tell where it will go or if it becomes Cristobal our 3rd storm of this suppose to be quiet storm year
--
later
da Wayward Sailor
 

---
- Yet Another ONE
From: da Wayward Sailor <dawaywardsailor at gmail.com>
Date: Sun, 10 Aug 2014 09:58:03 -0400
Looks like we need to keep out heads up for another system developing out in the Atlantic.
​Today the seas and winds are just returning to their pre Bertha ranges.  We have had fresh breezes since Bertha left us with spotty light rain.  I just returned to the boat full time after having had her at Trellis Bay for Bertha.  Why is it so much more difficult to put "stuff' BACK on a boat than take it off????
We should have more typical weather for then next few days and that will make most of the charter people happy and maybe the people working on the road to the Airport will be able to move a bit faster??  LOL
--
later
da Wayward Sailor
 

---
- Festival parade highlights!
From: mermaid gardener <mermaidgardener at gmail.com>
Date: Tue, 5 Aug 2014 14:41:42 -0300
Good Afternoon!


Yesterday was August Monday, which meant that the 60 Anniversary Emancipation parade took place.  It started almost on time or I should say that it started earlier than in the past, right around 1:30pm.  This years viewing spot was Capriccio's for a calzone and antipasti salad!  Excellent choice and great seats.  We did eventually make our way up the parade to check out the different troupes of dancers.  Just love the wild colors of each of the troupes!  Met up with friends for some laughs, chilled beverages and cheering on the parade participants.
I must admit that I learned a valuable lesson, do not wear flip flops when in a heard of parade viewers that have had numerous adult libations.  Ended up at Pebbles hospital after someone accidentally kicked my foot.  OUCH! Doctor had to take off my toenail!
So this gal is sitting with foot elevated and taking it easy!
This will be a Festival Parade that I won't forget, might buy steel toe shoes for the next time!!
Under the weather cheers!
the Mermaid Gardener
​
​
​
---
- Morning after....no hurricane just junk food hangover
From: mermaid gardener <mermaidgardener at gmail.com>
Date: Sun, 3 Aug 2014 16:33:07 -0300
Good afternoon,


Bertha has left us with little damage, just plenty of leaf debris about.  No power outages, have not heard of any mud slides or road closures. 
Seas are settling.  This afternoon plenty of sailing action, winds are still up and are expected to remain up for a couple of days.  I figure everyone has cabin fever from being cooped up in their sailboats with all the hatches closed.  Today actually is a pretty day a bit of haze but really nothing to complain about. 
Ran over to Trellis Bay for breakfast at the (under new management) Loose Mongoose, got through on the roads without any issues.  Breakfast is great!   Friday's Neal  does a fantastic BBQ on the beach at the expanded bar.  I would recommend that if you find yourself sailing down here this upcoming season to stop on by and check it out.
Speaking of checking out we made sure that we checked out the boat, she stayed on a ball during the storm and found her in good shape, so she being prepped payed off!  It's always best to be safe than sorry!
Glad we dodged a bullet on Bertha!
Cheers!
the Mermaid Gardener
​
---
- Bye bye Bertha
From: DearMissMermaid at aol.com
Date: Sun, 3 Aug 2014 11:16:01 -0400 (EDT)
So glad Bertha moved along. But she is eyeballing other islands and places to be.
I was in another Bertha back in 1996 in the BVI. I stayed in a condo with about 2 dozen other sailors while taking refuge from my sailboat which I lived aboard fulltime. The owner of the condo was off island and had left his keys with his girlfriend.
Somehow he managed to come home weeks early, just after the storm had passed but not before the sailors taking refuge in his condo had moved out.
Boy was he ever in for a shock to walk in his door and see a crowd of people in his home, celebrating the passing of the storm by drinking libations and making dinner. I was trying to assemble a lasagne for the gas oven, someone else was chopping up veggies for a salad. There was no electricity. Coolers were stacked up five feet high in three piles. Every inch of his kitchen counters were covered with either liquor bottles or food.
Make shift beds were laying everywhere, most assembled from boat or cockpit cushions.
Luckily, he was a good sport about it all being a sailboat owner himself plus people were tripping each other up to make him a stiff drink in a hurry. After dinner, we all hastily moved back to our boats to give him some privacy.
I wish they would wait at least 100 years before recycling storm names. For me it's confusing to have two Bertha's. But some say I am always confused... so what's the difference...
Warm and Sunny Regards,
Dear Miss Mermaid
---
- Bertha passes
From: mermaid gardener <mermaidgardener at gmail.com>
Date: Sat, 2 Aug 2014 22:21:35 -0300
Good Evening


Bertha has passed us, all warnings are cancelled.  Tomorrow ferry service will be back in operation. 


We still have gusty winds but no rain over the last few hours.  Very hazy and cloudy.



Today we did get  several inches of rain, the run off in Fat Hog Bay is very evident with the bay turning brown.  Along the south coast line the storm surge and waves did make the coast line murky.  Any kind of construction, dredging, clearing of the mangroves, or destruction of the ocean floor is harmful to the environment when it comes to hurricanes.  Mangroves help assist in keeping the shoreline intact.  Lets hope that we will continue to become more aware and educate people on the benefits of Mangroves.  The murky waters will take quite a while to clear, and settle back into our beautiful shoreline that we all know and love.


I must admit I was hoping one of our readers would catch my snafu in my last post....not all ports in the US were closed today!!!  I meant to say that the USVI ports were closed due to Bertha!!  Need to laugh at myself sometimes.


Have a nice night!!!


Cheers!

the Mermaid Gardener
​
​
---
- I hear thunder in them there hills!
From: mermaid gardener <mermaidgardener at gmail.com>
Date: Sat, 2 Aug 2014 11:14:10 -0300
Good Morning,


Weather update is that we have experienced a slight reduction in wind gust but just to our south west there is thunder and it is pitch black over Peter Island.  Seas are roughly 5 feet here in the Sir Frances Drake Channel.
 Saw 4 power cats coming into Hodges Creek Marina.  First one came from the west, they were probably down at Norman.  5 crew members all up in the Tuna tower hanging on waiting for the Dock guys to come out and assist.  Once aboard the dock guys, put out fenders, lines and zoomed into Maya Cove.  Good job done by the dock guys to assist this vessel that was taking 5 foot seas on the bow.  The other 3 power cats must have came from Trellis they too needed some assistance to come through the markers to the dock. 
Channel 16 reported moments ago that
all
ports of operation in the US and USVI are closed,
most
ports Puerto Rico are currently closed and any vessels wanting to come in cannot. 
Currently winds are diminishing (just a lull I figure) no rain just a few spits that pretty much dried up before it had a chance to soak in. 
There are several container ships that have been circling the channel all morning going back and forth. Not sure what the status is of Port Purcell.
Later
the Mermaid Gardener
​
---
- Bertha bands are here
From: mermaid gardener <mermaidgardener at gmail.com>
Date: Sat, 2 Aug 2014 08:01:00 -0300
Bertha bands are starting to effect us.  We currently have winds at 20 knots but gusting higher, there is a squall line that has started to effect us and we  have a rain rolling through and the seas are starting to mash up and churn!


I look out over towards Peter Island it has disappeared but I can still make out the crashing waves on the back side of Peter near their spa section.


Be Safe!

the Mermaid Gardener

​  
---
- Bertha and being a CLOD
From: mermaid gardener <mermaidgardener at gmail.com>
Date: Fri, 1 Aug 2014 22:56:32 -0300
Good Evening,


Okay I'm more attune to being in between a land lubber and a cruiser.  A couple of years ago I was informed that a Cruiser Living on Dirt is a CLOD.  Thought it was quite funny but have to admit after cruising for over a year living on a sailboat I understand the CLOD mentality!!   Last August we dodged a bullet with the tropical storm that came through St. Luci. We were anchored on the island Cannouan south of St.Lucia and opted to batten down the sailboat, get off her and spend 2 lovely nights at a Bed and Breakfast, if you can believe it, until the storm passed north of us near St. Lucia. Frankly we were told to head for the Tobago Cays, but in looking at the situation and the direction of the storm we decided to stay put, and hope for the best.   It was 2 wonderful days of hot showers, air conditioning, good food, and a birds eye view of the sailboat getting spanked by large waves and high winds.  We survived, the sailboat was just fine with being on a mooring and an anchor out as well.  Lesson learned...try to have a great B&B nearby to enjoy some of the pleasures of living on dirt!
This afternoon things shifted a bit with the eminent Bertha looming out on the horizon.   We are spending the evening hold up on the land until Bertha passes.  Currently having variable winds from 9 knots to 13 knots, no rain or lightening at all.  Plenty of Cat's went into Paraquetta Bay this afternoon one right after another hunkering down.  Hodges Creek was busy with one boat after another trying to come in for a space on the dock.  Cooper island from the picture I've attached looks deserted after last night being full up!!  As I type the winds are picking up will go out with my wind odometer a do a reading.As of 944pm winds are now steady at 15 knots.  Will sign off for now and charge up my computer battery in case BVI Electricity turns off the power, it's the island way cut the power when things start to get bad.  A good idea but you have to be diligent on making sure everything has power.
Will post again.  Cheers from a CLOD!
the Mermaid Gardener
​
​
​
---
- Dawn this morning
From: mermaid gardener <mermaidgardener at gmail.com>
Date: Fri, 1 Aug 2014 07:42:55 -0300
​
---
- Bertha update
From: mermaid gardener <mermaidgardener at gmail.com>
Date: Fri, 1 Aug 2014 05:58:50 -0300
The Department of Disaster Management here in the BVI has issued the following statement:

A tropical storm watch was issued at 2am this morning August 1st.  This means that tropical storm conditions are possible withing the watch area generally within the next 48 hours.


At 1100pm last night the center of Tropical Storm Bertha was located near Latitude 12.3 north Longitude 55.5 east.  Moving toward the west northwest near 20 mph ..31 KM/H. 


Bertha is expected to pass near Barbados Friday afternoon and move through the central lesser Antilles Friday evening. 

Basically model guidance suggest that near gale-force winds, moderate to heavy showers and thunderstorms are likely to spread across the Leeward islands beginning overnight tonight and the British Virgin Islands from Saturday morning.


My observations right now  at 500am, are that winds have picked up, though dark out I can make out some cloud cover in our area and to the south of us.  No rain has fallen at this point.  There is lightening off to our south east.
FYI a near gale force winds based up on the Beaufort wind force scale means that we are looking at "near gale" that equals 30 Knots of wind with rough-very rough sea conditions.


It's time to batten down the hatches both here on the land and at sea.  I'm going to charge up all my electronics  while I still have power.....get my list of last minute shopping items and prep the house.


Will continue to monitor the weather throughout the day while trying to enjoy a bit of festival events  this morning while in Road Town.  For those out sailing time to find a safe place to hunker down.


Be prepared!


the Mermaid Gardener

---
- Hunter finds storm
From: da Wayward Sailor <dawaywardsailor at gmail.com>
Date: Thu, 31 Jul 2014 20:14:01 -0400
TROPICAL WEATHER OUTLOOK
NWS NATIONAL HURRICANE CENTER MIAMI FL
800 PM EDT THU JUL 31 2014

For the North Atlantic...Caribbean Sea and the Gulf of Mexico:

1. An Air Force Reserve reconnaissance aircraft this afternoon and
evening investigated the well-defined low pressure system located
about 350 miles east-southeast of Barbados, and found surface winds
of 40 to 45 mph across the northern and eastern portions of the
circulation.  Showers and thunderstorms have increased east of the
center during the past couple of hours, and if this development
trend continues a tropical storm could form later tonight or early
Friday. Regardless of development, gale-force winds are likely to
spread across portions of the central Lesser Antilles beginning by
midday Friday.  Interests in these areas should continue to monitor
the progress of this disturbance as it moves west-northwestward near
20 mph, since watches or warnings could be required for some of
these islands later tonight or Friday.
* Formation chance through 48 hours...high...80 percent.
* Formation chance through 5 days...high...80 percent.

Forecaster Stewart


Looks like I'll be finishing up on precautions at a stepped up rate.
Be safe

--
later
da Wayward Sailor
 

---
- Pre- Bertha the pain goes on
From: da Wayward Sailor <dawaywardsailor at gmail.com>
Date: Thu, 31 Jul 2014 13:38:48 -0400
The soon to be, Probably, Bertha is just not acting as forecasters figured she would. Big News???  LOL not a huge surprise for most of us.  I sometime think these things have an internet connection and they do what they can to go a different way from what is Standard.  This one is hanging on to the ITCZ and is not moving as much North like it was expected to do.
For us that means what we will possibly see is different today from forecast yesterday .... actually different from last night and even earlier this AM.  While most of the plots on the path were in agreement late yesterday, placing us about dead center of the path,or possibly a bit South of it which would normally give us lower chance of the worst winds and seas.  Now it looks as though it may go a bit more to the South which is not really a good thing but if it goes well South then that could be a good thing... it appears  LOL.
The real question everyone has is what will the conditions be.  The present forecast vary for the BVI anywhere from a wet 27 knots to 32 knot wind and seas about 8 feet up to 38 to 43 knots on a forecast I have liked for my sailing use when on passages.  That one has 11 foot seas and very wet conditions.  All the text forecast end with the warning that it could be at Tropical Storm Levels but are not saying at the high or low end yet. 
Until this thing makes its move North we will probably not know much although the USAF is sending out the Hunter this afternoon and we may have a better bit of data for the forecasters to work with. 
I've got most if the work done on my boat but am delaying the pulling down of the solar panels and Bimini just yet.  I have no problem with them being up in high 20's or low Low 30's but draw the line about 35 knots.  They are just such a pain to put back up single handed as I will be by that time next week.  Well have done it before but it sure is nice to have another pair of nice looking hands helping.

--
later
da Wayward Sailor
 

---
- Hurricanes and road repair?!?
From: mermaid gardener <mermaidgardener at gmail.com>
Date: Thu, 31 Jul 2014 00:47:33 -0300
​
​
Good Evening,
Frustrated by my laptop!! It just ate my posting!!  :(
Here is a simplified version. 
Tonight it's quite balmy and I'm sure that many folks are sweating in the densely populated areas!  I have 2 fans helping me to stay cool here up on the ridge line.  I'm hoping that this weather continues even though you sweat at doing the least amount of work, but it's looking like Bertha might still be heading our way.  93L had a lot of wind shear this morning and dry air, however it's looking like they are still predicting that she may come our way.......yep I've done my prepping, groceries, water, flashlights, rum, gas for the generator, gas in the rental car, the generator is off the boat and yeah more rum!!  Yes, for medicinal purposes only!!  The sailboat generator will keep the mini frig going allowing us the nice tinkle sound of ice in my coconut water!  BVI electricity will turn off the power if the storm gets too bad!
Road construction is in full gear here with much of East End being blocked from Penn's landing to the airport!  Words of wisdom from this gal.....don't wear flip flops when you have to walk over loose gravel to try to deliver goodies to a girlfriend!!  OUch ouch!!!  
That's all from this gal with bruised feet!!
Cheers!
the Mermaid Gardener
---
- expecting Bertha?
From: DearMissMermaid at aol.com
Date: Wed, 30 Jul 2014 13:24:18 -0400
Showers and thunderstorms associated with an area of low pressure located about 1150 miles east of the southern Windward Islands remain limited. This system continues to show signs of organization, however, and the low could develop into a tropical depression later today or tomorrow while it moves generally west-northwestward near 15 mph. Interests in the Lesser Antilles should monitor the progress of this system.
Let me interpret this for you... Stock up on Rum!
It's time to fill the pantry with canned goods, water and candles. If you are prepared then nothing will happen.
2014 Hurricane Names:
Arthur Bertha Cristobal Dolly Edouard Fay Gustav Hanna Ike Josephine Kyle Laura Marco Nana Omar Paloma Rene Sally Teddy Vicky Wilfred
Warm and Wily Regards,
The Mermaids in the Virgin Islands
---
- Going for a ride!
From: mermaid gardener <mermaidgardener at gmail.com>
Date: Tue, 29 Jul 2014 19:49:00 -0300
Good afternoon!


Looking out over the Sir Frances Drake channel we have no humidity generated haze and no Sahara Dust. It is clear as a bell overlooking the islands, picture perfect.

It looks like 93L may be affected by some dry air, though still well defined, the showers and thunder storms have diminished today.  It is encountering dry air which will limit it's ability to intensify. Looks like we still need to keep a watch of this one.


Today was extremely hot and quite sunny. 

I'm always surprised here on the island, you just never know what you will encounter even when you need to just run errands. It wasn't even a couple minutes down the hill when looking through the windshield, I was quite surprised that I had a hitchhiker.  This little fella really thought it was fun riding down the side road with me, hanging on to the windshield wiper.  I wasn't going very fast and was a bit concerned that he was going to ride all the way into Road Town with a chance of going airborne and flying off without having wings.  Yes, I almost thought about trying to capture the lizard and do a catch and release! But this guy was in it for the pure joy or was terrified!!  At the end of his journey before I turned onto the highway he looked like he was yelling Yipee! Then, all of a sudden the lizard leaped off my windshield onto a passing Oleander.  You be the judge I think he was saying Yipee! But maybe he was screaming in lizard language "OMG Get Me Off This Thing!"


Cheer!

the Mermaid Gardener
​
​
​
​
---
- Great day today BUT look out for the weekend!!!!!!
From: da Wayward Sailor <dawaywardsailor at gmail.com>
Date: Tue, 29 Jul 2014 09:29:24 -0400
Today is a great looking day with mild winds and low seas but we do need to watch the weather for the next few days as the Invest should turn into a full depression and probably a Tropical Storm by Friday.  It could be here about that time as no significant dust dry air or shear winds are in the area for the next few days and will probably be too late for us when they reappear.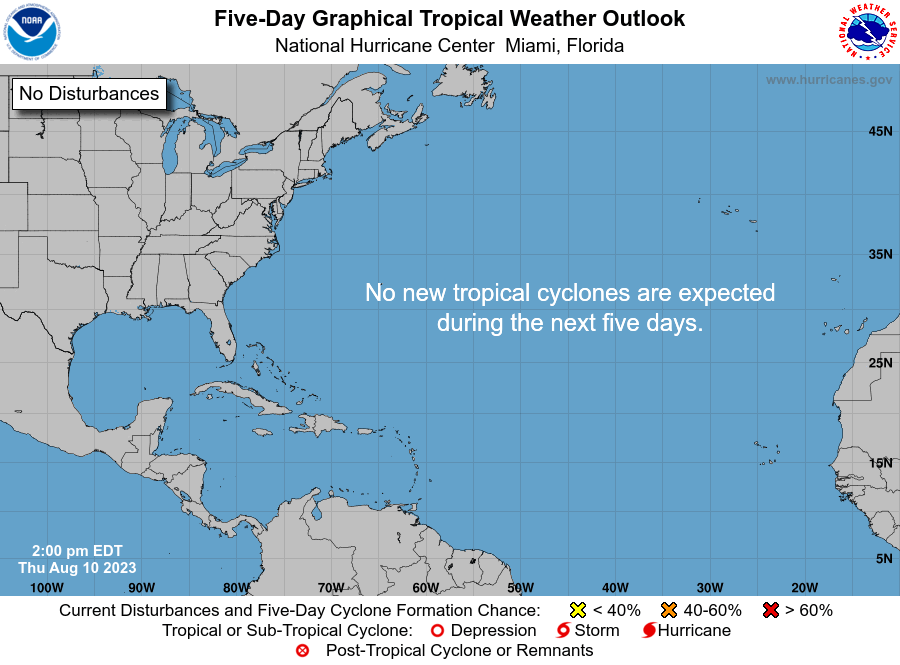 ​Chances are about 80% now that this bit of weather will be a Tropical Storm and the plots still are going on both sides of us but most inputs appear to think it will pass on one of the Northern plots which places us in the path.  Most weather forecast are now showing winds between 25 and 30 knots for us ​this weekend from 10 AM Saturday to 10 AM Sunday..... that is a LONG time.  The change in seas is from 4 feet to 11 feet for the BVI.  Now that would be some ride and one I don't care to go through. 
While things can change, both ways, this should not be ignored and we should all take care and make plans for the possible event.
For those of us on Boats:  If you lose internet you should still get storm info on Local Radio both AM and FM.  The USCG weather channel # 6 will give this areas weather reports for the USVI which are good enough to go on in both English and Spanish.  For those with HF SSB radios you have several frequencies in both the Marine bands and Amateur(Ham) Bands.  One local (Ham) band weather report is called the Caribbean Martine Mobile Weather Net and it meets at 7 AM each day except Sunday but will attempt to operate on Sunday and other times when threatening weather is present.  They meet on 7250 LSB. This station is located on St. John in Coral Bay and they read the various weather report for several areas with detailed info on the Virgin Islands.  Another Ham station is know as the Chris Parker Weather Net and is a paid service but you can listen in for free but should have a License to talk, however in a life threatening situation you can make contact anyway possible with or without license.  He is located in Florida and the following times and frequencies are in use July and August.  6:30 AM 4045.0 USB;  7:00 AM 8137 USB; 8:30 AM 8140 USB; 9:15 AM 12350 USB; 9:30 AM 6221 USB; 7PM 8104 USB only when threating weather is present.  Many other Nets exist such as the Martine Mobile Net at 14.300 operates 24 hours a day but they do change Net Control operators often through the day and you may not be able to contact some.  Almost all of these Net Controller's are in the US but have very powerful directional systems where they and point to you and often have great contacts and some of these will handle "Traffic" or messages to 3rd parties.
Be Safe... 
--
later
da Wayward Sailor
 

---
- Invest 93L
From: da Wayward Sailor <dawaywardsailor at gmail.com>
Date: Mon, 28 Jul 2014 14:48:24 -0400
We have a new invest off Africa that has potential of becoming a TS over the next 3 to 5 days of 70% and could possibly effect this area.  While it is too early to determine where and what strength this event could have locally, the existing plots are shown below.
This is only one group of plots another set shows a scatter more to both sides of us.  By mid week we should get a better idea of what is going to occur.
Today is a wonderful sunny day in da islands with few clouds and seas running below 4 feet for the next few days and winds between 8 and 15 Knots most of the time.  Little chance of rain and none for snow.......  I could use either as my tanks are getting a bit low on water.  Had a nice day at the beach on Sunday at Josiah Bay.  Trellis Bay had a Great BBQ going on at Da Loose Mongoose Friday as they now always do and if in the area you should stop be.  The beach Bar area is being expanded and now has sit down table with great food and drinks.  The road from Road Town to the Airport is in a real mess with construction taking place and this will last for some time.... it is da islands after all.
Stay safe and enjoy the island on great days like today.

--
later
da Wayward Sailor
 

---
- Between da Waves
From: da Wayward Sailor <dawaywardsailor at gmail.com>
Date: Sat, 26 Jul 2014 11:33:43 -0400
​Nice but slow day here in Trellis Bay.  Had a few short showers over night and this AM but the Sun has popped out for now and few boats are around.  Most you see here are always here.  Maybe 4 or 5 charter boats will be in overnight unlike the prime seasons.  Still you can often get a great show watching the boats come and go.  Had Great BBQ at the New Loose Mongoose last night.... 2 Fridays in a row so it must be good.  The Sunday Brunch is also very nice.  Lots of Mongoose activity going on and it is looking good....
--
later
da Wayward Sailor
 

---
- Where in the world?
From: mermaid gardener <mermaidgardener at gmail.com>
Date: Fri, 25 Jul 2014 09:27:27 -0300
Good Morning Readers!


After a long walkabout or should I say a transition from living on dirt to becoming a liveaboard cruiser, okay in simple terms, I confess and come clean, I have just spent the last 18 months cruising and "limin" errrr living aboard a lovely sailboat, cruising the Caribbean!   Our sail started well over a year ago from the USVI and we ended up as far south as Grenada. What a fantastic journey!!!
The other confession is that da Wayward Sailor and I sailed together off into the Windward sunset and back.  Fulfilling a dream come true for the both of us. We are back at our home port, living the dream of cruising around the Lesser Antilles, dodging squalls, hurricanes, and downing a few Ti Punches along the way. That's another story.
It's great to be back!  More tidbits of our journey, lessons learned and experiences will be forthcoming until then the weather.


Reports are as follows:  the last tropical wave passed over the BVI yesterday, leaving unsettled weather especially to the south of us, the tropical wave is moving at 20 kt across the Caribbean and will continue to give us strong tradewinds. Today's winds are from 17Kt, later this evening 20 kt, Saturday early  winds at 17kt gusting to 20kt easing to 18kt Saturday night.  Current temperature is 82 degrees.


This morning we have had several showers passing us by but with no accumulation, off to the south I can see several larger cells but not a wash out kind of day.


Enjoy paradise wherever you are! 


Cheers!

the Mermaid Gardener

Attachment: Bequia.jpg
Description: JPEG image
---
- Two weather waves this weekend
From: da Wayward Sailor <dawaywardsailor at gmail.com>
Date: Thu, 24 Jul 2014 08:48:34 -0400
.SYNOPSIS...A TROPICAL WAVE...THE REMNANTS OF TROPICAL DEPRESSION
 TWO...IS MOVING THROUGH THE LESSER ANTILES AND WILL ENTER THE
 CENTRAL CARIBBEAN FRI...THE WESTERN CARIBBEAN SAT AND PASS W OF
 THE AREA MON. A SECOND TROPICAL WAVE WILL ENTER THE TROPICAL N
 ATLC FRI...THE EASTERN CARIBBEAN SAT...THE CENTRAL CARIBBEAN SUN
 AND THE WESTERN CARIBBEAN MON
TD 2 is no more but will provide us with increased winds and seas with some rain and possible thunder storms over the weekend when a second wave follows it into our area.  Things should get back to more normal by early Monday.  Small Craft should take caution as some gust could be over 25 knots and seas will build even in the Sir Francis Drake Channel.  I can see some white caps that are wind blown and the areas between the outer islands have higher seas coming through the passages.  I saw one charter boat in Trellis Bay take over an hour to hook up to a mooring last evening.  Seems higher winds and far excessive use of power controls is a bad combination..... but many of us had a good show for free.
With the winds having a bit of North in them, many of the ferry boats coming into Trellis Bay are causing Very Large Wakes into the bay.  Some of these are over 4 feet and the boat operators seem to not take any notice at the potential damage and injury this poor seamanship could cause.  They seem for forget that THEY can be held responsible for such damage and injury.

--
later
da Wayward Sailor
 

---
- TD 2 should loose steam
From: da Wayward Sailor <dawaywardsailor at gmail.com>
Date: Wed, 23 Jul 2014 12:59:46 -0400
.SYNOPSIS...TROPICAL DEPRESSION TWO NEAR 14N 56W 1012 MB AT 11 AM
 EDT TODAY MOVING W OR 275 DEG AT 22 KT. MAXIMUM SUSTAINED WINDS
 30 KT WITH GUSTS TO 40 KT. THE DEPRESSION WILL WEAKEN TO A REMNANT
 LOW PRESSURE NEAR 14.5N 58W AT 8 PM EDT TONIGHT AND THEN WEAKEN TO
 AN OPEN TROUGH BY EARLY THU. A TROPICAL WAVE WILL MOVE THROUGH
 THE TROPICAL ATLC WATERS ON FRI NIGHT AND SAT AND THROUGH THE
 EASTERN CARIBBEAN ON SUN AND MON. FRESH TO STRONG TRADES WILL
 CONTINUE ACROSS THE CENTRAL AND SW CARIBBEAN
We should get winds on Thursday and Friday up to 23 Knots with a chance of higher gust.  The rain seems to be lower than first thought, we should get more on the afternoon and night of Thursday through Friday AM with good low and high level cloud cover but it is forecast to clear for the weekend


--
later
da Wayward Sailor
 

---
- Shop for Rum
From: DearMissMermaid at aol.com
Date: Tue, 22 Jul 2014 18:31:59 -0400 (EDT)
Stock up on rum!
Tropical depression rolling across the Atlantic.
Looks like another one coming off Africa too.
While it's not a hurricane, it's been proven time and time again that before a hurricane strike, RUM is the first thing to sell out in the islands. So stock up now, so you don't be rushing around looking for that elusive rum supply if there really is a hurricane coming.
Rummy Yummy Regards,
The Mermaids in the Virgin Islands
---
- Hello BVI, da Wayward Sailor is back
From: da Wayward Sailor <dawaywardsailor at gmail.com>
Date: Tue, 22 Jul 2014 08:24:44 -0400
Hi everyone, some of you may know I've been away for about 18 months sailing the islands and have just a few days ago returned to the BVI.  Hope all is well with everyone one and I'll be doing some posting when time and needs occur.
Tropical update from US Weather
TROPICAL DEPRESSION TWO NEAR 12.2N 46.4W 1012 MB AT
 0900 UTC JUL 22 MOVING W OR 280 DEG AT 14 KT. MAXIMUM SUSTAINED
 WINDS 30 KT GUSTS 40 KT. THE DEPRESSION WILL MAINTAIN ITS CURRENT
 INTENSITY AS IT REACHES THE TROPICAL N ATLC OFFSHORE ZONE LATE
 WED...THEN DISSIPATE BEFORE IT REACHES THE ISLANDS THU. A
 TROPICAL WAVE ALONG 80W WILL MOVE W OF THE AREA WED NIGHT. A
 SECOND TROPICAL WAVE WILL MOVE INTO THE TROPICAL N ATLC THU NIGHT
 AND THE EASTERN CARIBBEAN SAT. FRESH TO STRONG TRADES WILL
 CONTINUE ACROSS THE S CENTRAL CARIBBEAN THROUGH FRI
 NIGHT...REACHING GALE FORCE ALONG THE COAST OF COLOMBIA THIS
 MORNING AND WED MORNIN
Weather discussion are not clear on what the BVI will see.  While some forecast models show TD 2 may grow into a larger storm and possibly impact BVI Most show the storm is more likely to become a remnant wave and would bring us only higher winds and rain.  Next 24 hours we all need to watch the weather reports.  For those on boats who may not have good internet service several weather reports are available on SSB HF Radio both Marine and Ham bands which are received here in the Virgin Islands.  Local radio stations AM and FM also often carry a weather report and most marinas will have copies of the weather reports posted each day.
Stay aware of the conditions and be prepared and be safe.
--
later
da Wayward Sailor
 

---
- Dusty and Dark
From: DearMissMermaid at aol.com
Date: Tue, 15 Jul 2014 15:08:37 -0400 (EDT)
Another power outage in Road Town and no telling where else.
Paradise is great! Power outages means you need to go to the beach or go sailing, solar power your body and water cool with the ocean.
Works for me!
A piece of Africa—actually lots of them—began to arrive in the Americas in June 2014. On June 23, a lengthy river of dust from western Africa began to push across the Atlantic Ocean on easterly winds. A week later, the influx of dust was affecting air quality as far away as the southeastern United States.
Warm and Dusty Regards,
The Mermaids in the Virgin Islands
---
- Mermaids and Dolphins
From: DearMissMermaid at aol.com
Date: Sun, 13 Jul 2014 18:26:46 -0400 (EDT)
Hot in the mid 80's with scant trade winds. A good day to cool off at the beach for sure. No tropical disturbances on the horizon!
Break the Grip of the Rip is now a course discussing the structure of rip currents, how they form, and the different types you may encounter. The course also explains why you are vulnerable to rip currents, how to spot them, how forecasters predict them, and safety guidelines that can be used to keep you and your family safe. And it's FREE.
Warm and Steamy Regards,
The Mermaids in the Virgin Islands
---
- Supersize the Super Moon
From: DearMissMermaid at aol.com
Date: Sat, 12 Jul 2014 15:53:13 -0400 (EDT)
The full moon tonight plus the ones in August and September will all be super moons.
Nuts and bolts...
The scientific term for the phenomenon (super moon) is "perigee moon." Full Moons vary in size because of the oval shape of the Moon's orbit. The Moon follows an elliptical path around Earth with one side ("perigee") about 50,000 km closer than the other ("apogee"). Full Moons that occur on the perigee side of the Moon's orbit seem super sized and brighter.
This coincidence happens three times in 2014. On July 12th and Sept 9th the Moon becomes full on the same day as perigee. On August 10th it becomes full during the same hour as perigee—arguably making it an extra-super-duper Moon."
The Mermaids in the Virgin Islands
A fabulous beach read;
by Dear Miss Mermaid
---
- Hot Sultry Daze
From: DearMissMermaid at aol.com
Date: Fri, 11 Jul 2014 09:01:41 -0400 (EDT)
No tropical disturbances at this time. Fabulous news but it's only July. Hot, sultry weather with tradwinds.
Full moon Saturday night which means the Fool Moon parties at Bomba's and Trellis Bay will be in full swing!
Sunset from the islands. Life is awesome!
The Mermaids in the Virgin Islands
---
- Smooth Sailing, No Tropical Cyclones or Storms Expected This Week
From: DearMissMermaid at aol.com
Date: Sun, 6 Jul 2014 09:23:10 -0400 (EDT)
Paradise gone fancy at Ivan's on Jost Van Dykes.
Cloudy and overcast today with a chance of scattered short showers. Mid 80's, no storms on the horizon.
The first time I went to Ivan's bar on Jost Van Dyke when it opened sometime in the early 90's it was a self serve honor affair much of the day. You just found your way around the bar, made your drink, wrote up your tab and paid Ivan when you could find him. If you couldn't find him, you just left your money on the bar with something to weigh it down like a big seashell or a rock so the tradewinds wouldn't blow it away.
The Mermaids in the Virgin Islands
---
- Happy Days
From: DearMissMermaid at aol.com
Date: Sat, 5 Jul 2014 21:39:56 -0400 (EDT)
Fabulous news we love to see this time of year! No tropical cyclone activity!
Hurricane Arthur is yesterday's news, thank goodness.
Somebody is not a happy boater...
Mind the rudder... or meet the rocks!
That is current cut and if you take the wrong side in the middle of the night... you could end up like this. Ouch!
From The Mermaids in the Virgin Islands
A great beach read;
by Dear Miss Mermaid
---
- Author Arthur penning a new track
From: DearMissMermaid at aol.com
Date: Thu, 3 Jul 2014 14:37:36 -0400 (EDT)
Tropical Storm Arthur as authored a new name as Hurricane Arthur.

Luckily the Virgin Islands are under no threat at this time as Hurricane Arthur is far north eyeballing other islands, namely the Outer Banks.

While the Virgin Islands are tall and mountainous, the Outer Banks are nearly flat with no mountains at all. Hence they are subject to severe flooding from the storm surge. Because their sand dunes are pretty tall, the sand can and does spill over into the only highway during bad storms.

Temps in the Virgin Islands are in the mid 80's with balmy trade winds around 16 miles per hour, perfect for sailing.

Swimming and diving are great ways to cool off and meet interesting critters.

Warm and Sultry Regards,
---
- Almost Hurricane Authur
From: DearMissMermaid at aol.com
Date: Wed, 2 Jul 2014 11:57:16 -0400 (EDT)
While tropical storm Arthur is not a threat to the Virgin Islands, it's a sobering reminder to stock up now with hurricane supplies (and don't forget the rum!)
Forecast indicate that hurricane Arthur could skim the Outher Banks, a series of beaches and islands along the eastern coast of North Carolina.
Arthur is authoring the introduction of the 2014 hurricane season. I used to refer to the male named hurricanes as himmacanes rather than hurricanes. Some people got this joke, and others wrote me asking what in the world was I talking about?
Dear Miss Mermaid toured the Outer Banks in October 2013 searching for more mermaids. The sand dunes there are incredibly tall, like 4 story buildings.
Tropical storm Arthur churns off the coast of Florida with an eye towards traveling northerly.
Meanwhile in the Virgin Islands, weather is sultry and summery with the typical scattered clouds and occasional 5 minute rain shower.
Warm and Sunny Regards,
Dear Miss Mermaid
author of
---
- No Worries Mon
From: DearMissMermaid at aol.com
Date: Tue, 24 Jun 2014 13:03:50 -0400 (EDT)
No hurricanes, no tropical cyclones, no disturbances, just another fantastic day in paradise.
Who would have thought the Virgin Islands would have their own air freshener now? Life is goof...
Warm and Fragrant Regards,
---
- Friday the 13th Full Moon
From: DearMissMermaid at aol.com
Date: Fri, 13 Jun 2014 15:13:05 -0400 (EDT)
No hurricanes for the Caribbean on the horizon. Hurricane Christina is in the Pacific. Today is Friday the 13th and it's a full moon.
To compound the unique date the National Oceanic and Atmospheric Administration warned Wednesday that solar flares could send a "shockwave" to Earth on June 13 and briefly disrupt communications.
So you might as well go sailing or swim at the beach.
Tonight is the Fool Moon party where you can dance on the beach to live music at the Bomba Shack or Trellis Bay.
From The Mermaids in the Virgin Islands
For a good time read:
by Dear Miss Mermaid
---
- Weather is wonderful!
From: DearMissMermaid at aol.com
Date: Tue, 10 Jun 2014 20:58:49 -0400 (EDT)
Indians and surfers, what a mix!
---
- No hurricanes, just a pirate!
From: DearMissMermaid at aol.com
Date: Fri, 6 Jun 2014 12:16:06 -0400 (EDT)
Wonderful weather, no hurricanes.
Bert Kilbride put BVI scuba diving on the map!
However, I've got some good news. In spite of our policy of giving the award to a person who would be able to personally accept it, I've discussed with the family the wide range of contributions made by Bert to our profession. They unanimously agreed and I'm honored to be the first to tell you about his nomination for this year's Mel Fisher Lifetime Achievement Award. Please send me an address to where we can send the official nomination request. Also I and others would love to see you and as many members of your family down here in July to participate in the award ceremony. Thanks, and Congratulations on an award much deserved. - Pat

His nomination is final. He is this year's recipient of the MFLAA."
Mel Fisher Days In The News
Please pass the word to everybody :) Good time of the year in Key West
Saturday July 12th
Sizzlin Street Fair:
Rock with the Spam All-stars, bid on over $20,000 in silent auction items, and try your luck at the dunk tank.
Follow your Dreams at the Tropic Cinema:
For the first time the Fisher family offers a public screening of videos from Mel Fisher's early treasure hunting expeditions. Before the Encore show the Mel Fisher Lifetime Achievement Award will be presented to the family of 'Sir' Bert Kilbride.
More information at
http://www.melfisher.com/Library/InTheNews.asp
Saba Rock when Bert and Gayla Kilbride lived there.
---